Weekend with Katharina Middendorf 30.06 - 01.07
/ 04-04-2018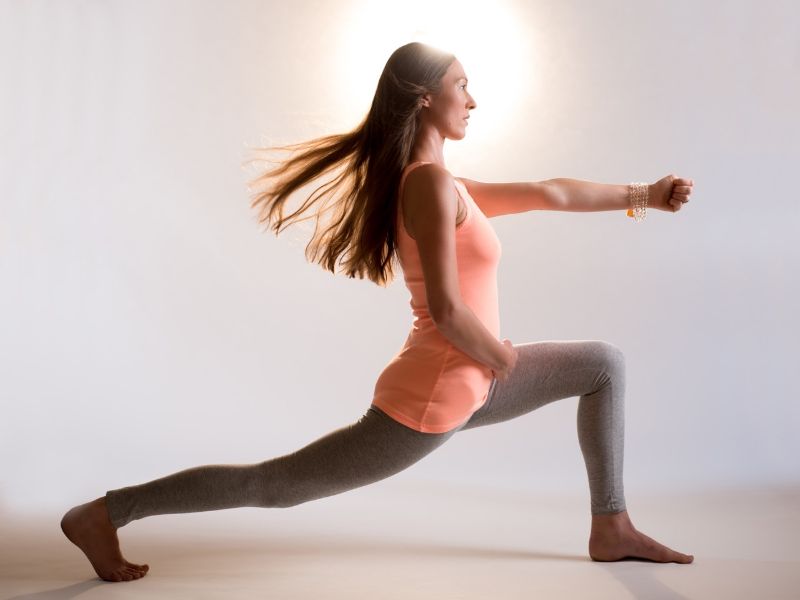 Workshop according to Nivata Yoga School with the author of "Sunnymoon-Yoga" (published in Poland as "Joga słońca i księżyca") and "Das kleine Chakren-Handbuch"

WORKSHOP I – Saturday, June 30th, 12 – 2.30 p.m.
"The Mysterious Seven – a workshop about chakras"
Chakras are mysterious – as our personality. Chakras are colourful - as we are. Neither chakras, nor our personality is visible at first sight. However, we do feel that they exist. And exactly that is the most interesting point: to combine together chakras and personality. Through that we can learn much about our uniqueness. It can help us to find the inner, bigger and bigger cohesion in reference to ourselves and other people.
Great yoga flows in form of mini sequences are awaiting you! They enable subtle and deep insight into ourselves. At the same time they provide much fun.

WORKSHOP II – Sunday, July 1st, 12– 2.30 p.m.
"Stars' Salutation – Nivata Namaskar"
The stars salutation is an ode oriented towards the centre. You get a chance to address the inner you directly while being Here and Now. Beside that, the stars salutation moves within the Shiva & Shakti rules. While repeating the six basic positions twice each series, you turn in all four directions.
At the "Nivata Namaskar" workshop you will experience the quietness (stillness) salutation being so beautiful, as the stars themselves: starry, subtle, geometric. At the same time it works as a quite big mudra and an energetic seal. Each individual position represents a sensuous mudra. As a result, the salutation helps to calm the energy play down.

Each workshop consists of the theoretical part, practice, Q&A, conversation and refreshments, obviously 
Workshops will be held in English.

Costs:
1 workshop: PLN 80,- / both workshops: PLN 140,-
Reservation: in person at DKJ, by phone call or by e-mail.
Booking confirmation is a non-repayable 50,- PLN payment.

Contact: Dom Kultury Jogi Julia Durkiewicz
mobile: 502 755 650 e-mail: kontakt@domkulturyjogi.pl
account number PKO BP S.A. 85 1020 4027 0000 1902 1328 6101

See you on the mat!