Weekend with Alex Harfield 10-11.11.2018
/ 20-09-2018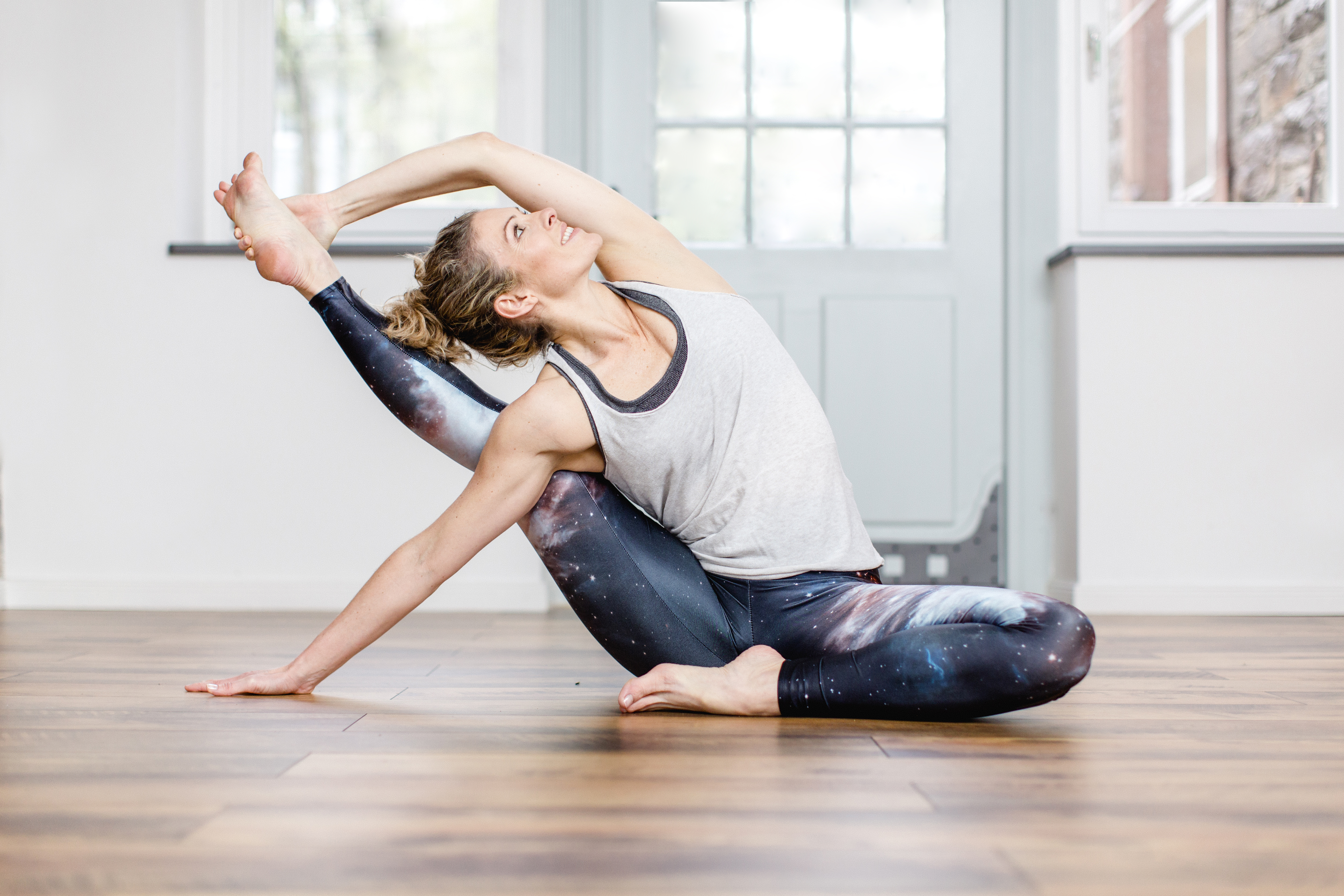 Afford yourself a wonderful intensive yoga weekend with Alexandra Harfield

The more we progress in our yoga practice, the more we are confronted with bumps and Stop signs along the way. Deepening our practice enables us to listen more and develop a greater understanding of the connection between body, mind and spirit. Practicing with complete awareness, building a strong foundation and accepting that fine balance of when to strive and when to rest, are just a few of the main principles to guide us on this journey. This 'Weekend Intensive' will give you tools to refine your yoga practice, techniques to establish a stronger foundation and practices to help you understand the path to mastering more advanced asanas. Our mat, if we choose it, is actually a mirror and we can learn incredible things if we are open to look, feel and take the step to understanding.

Saturday, November 10th 2018, 12:00 – 14:30
Session One: 'Play with the Line' - Arm Balances
This is pure playtime:-) There are so many amazing arm balances and so many ways to 'play' towards them. Being on our hands and feeling confidence as we do so, has a way of injecting courage right into our soul!! In this class we will look at some asanas we know,
but also different variations of them. We'll move in steps, breaking down the poses and having a look what is needed to get there. Bring along your smile, your humility and your sense of adventure:-)

Saturday, November 10th 2018, 16:30 – 19:00
Session Two: 'Rinse' - Twists & Hip Openers
'Hips' is such a popular theme in our yoga classes and is often requested by participants. It's such a complex part of our body and
energetically a place where we can often tuck away things we are not quite ready to address. It's always hard to foresee what emotional response we are going to be confronted with, but even if it's just the feeling of release, an increase in stability, or simply more space, it's enough to make us go back for more. This session has a nice balance of technique, relaxation and the chance to listen to our bodies.

Sunday, November 11th 2018, 9:30 – 12:00
Session Three: 'Stepping Stones & Building Blocks'
As we advance our practice, some asanas are just too daunting! We take one look at them and put up mental walls that prevent us from
reaching them. Breaking these poses down into pieces helps us to understand where we may need to apply strength, stability or
flexibility. This in turn enables us to map out some stepping stones and learn to enjoy the amazing journey. Approaching our practice
with awareness and also compassion helps us to accept the condition of our body at this particular stage, but also where our mind is. The two need to understand each other in order to advance along those stepping- stones. Exploring our own unique alignment and setting a strong foundation are just a couple of the principles we will be looking at in this session.

Australian born Alex moved to Germany in 1997 pursuing her career in the entertainment industry. She performed in musicals,
television and events throughout Europe. It was on a professional visit to New York in the year 2000 that she first discovered yoga and
immediately got hooked. Over the next years, it became a part of her life and complimented her training as a dancer.
In 2007, she completed her teacher training with Timo Wahl at Balance Yoga Frankfurt, and has since become an integral part of the yoga teaching community. Alex is a vinyasa yoga teacher known for her creative flows and intelligently sequenced classes. With her dance background, she takes her deep understanding of the body
and the way it works to help give everyone in the room the feeling that they can find a better connection to themselves.
As a teacher, she inspires, encourages and transfers knowledge, which invokes trust in her pupils.
She takes a step-by-step approach providing just the right amount of challenge, as well as a calm connection to the spirit. Her students leave her sessions feeling empowered and centered.
www.alexandra.yoga

Classes will be held in English.

Costs:
1 unit: 150,- PLN
2 units: 250,- PLN
3 units: 350,- PLN

Reservation: in person at DKJ, by phone call or by e-mail.
Booking confirmation is non-repayable payment for chosen classes.
Number of participants limited.
Contact: Dom Kultury Jogi Julia Durkiewicz mobile: 502 755 650 e-mail: kontakt@domkulturyjogi.pl
account number PKO BP S.A. 85 1020 4027 0000 1902 1328 6101

See you on the mat!