Jivamukti Weekend with Rebeca Recatero 1.08.2021
/ 30-06-2021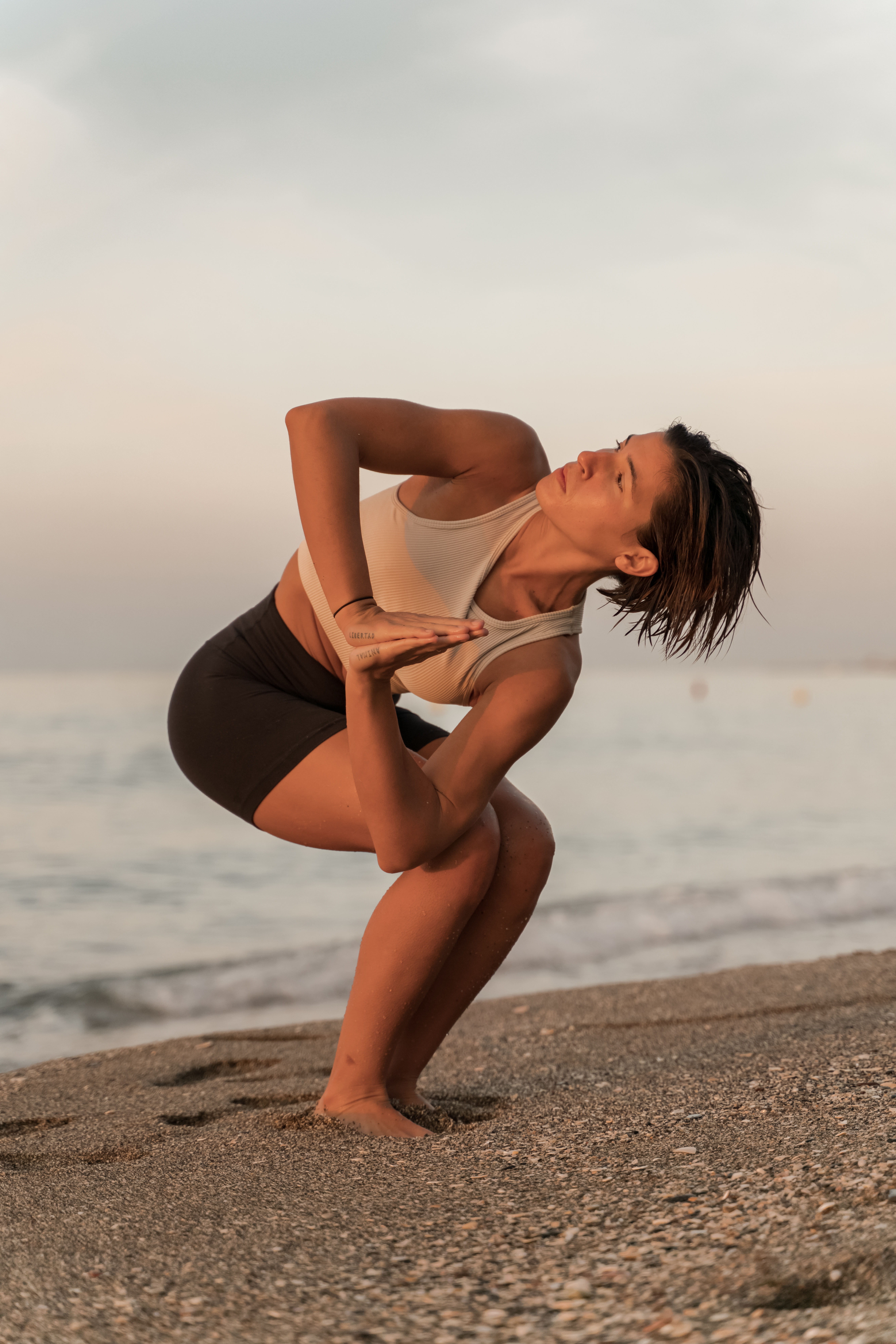 Jivamukti XL Open Class
9.30 – 11.30
In this extended yoga practice, we will have the time to focus on softly and gently opening our hearts. We will start by grounding, harmonizing and coming into the present moment so that we can be receptive and open to what may come. From here, with an intention in our heart, we will move through an energetic and inspiring asana practice, bringing breath, body and mind into one place. By building a stable foundation and refining our connection to the earth, we build equanimity of mind, helping us to react with an open heart, full of compassion.

Inversion workshop
13.30 - 15.30
This workshop is for all practitioners who want to build a steady and solid foundation to invert and learn to find stillness while being upside down. We will focus on working with headstand, forearm stand and handstand starting by establishing a safe base and working progressively towards lifting up in each of these postures. This will be accessible for all levels, so even if you have not practiced inversions before, this is a great place to start with the basics.

Classes will be held in English.
Costs: XL Class – 70PLN
Workshop – 120PLN
Both – 160PLN
Reservation: in person at DKJ, by phone call or by e-mail.
Booking confirmation is non-repayable payment for chosen classes.
Number of participants limited.

Contact: Dom Kultury Jogi Julia Durkiewicz
mobile: 502 755 650 e-mail: kontakt@domkulturyjogi.pl
account number PKO BP S.A. 85 1020 4027 0000 1902 1328 6101

Veganism is the easiest yoga practice I know.
Rebeca Recatero - Born in Madrid, she had her first experience with Jivamukti Yoga in Sydney, Australia.
The discovery of Yoga philosophy ignited a burning desire to transform and contribute to a harmonious coexistence between all. She trusts in the necessity for consistent, regular practice to experience and deepen the understanding of the common nature of all beings. In her teachings, she tries to raise awareness by creating a space that is progressive towards equality. Rebeca is dedicated to protecting animal rights and contributing to the benefit of all beings in some small way. Extending gratitude to her teachers and mentors Ruth Lauer-Manenti and Olga Oskorbina, she honours their teachings by continuing the flow of information. She is an 800h Advanced Certified Jivamukti teacher.